This article is still a work in progress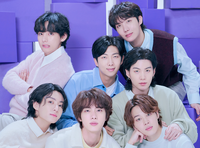 This article is slowly being improved for the benefit of all visitors. Please bear with us while improvements are being made. We apologize for the inconvenience this may cause in the meantime.

What's being worked on:
Pages with this template are automatically sorted into this category.
GO! BTS is about BTS going to LA for the Kcon for the first time. They went in 2014.
https://www.youtube.com/watch?v=hweRpeVrg9M (watch here)